A model of "winsome" Christian witness, he told the nation's cultural elites they worshiped false gods.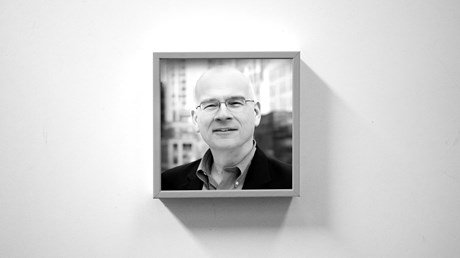 Tim Keller, a New York City pastor who ministered to young urban professionals and in the process became a leading example for how a winsome Christian witness could win a hearing for the gospel even in unlikely places, died on Friday at age 72—three years after being diagnosed with pancreatic cancer.
Keller planted and grew a Reformed evangelical congregation in Manhattan; launched a church planting network; cofounded The Gospel Coalition; and wrote multiple best-selling books about God, the gospel, and the Christian life.
Everywhere he went, he preached sin and grace.
"The gospel is this," Keller said time and again: "We are more sinful and flawed in ourselves than we ever dared believe, yet at the very same time we are more loved and accepted in Jesus Christ than we ever dared hope."
Keller was frequently accused—especially in later years—of cultural accommodation. He rejected culture-war antagonism and the "own the libs" approach to evangelism, and people accused him of putting too much emphasis on relevance and watering down or even betraying the truth of Christianity out of a misplaced desire for social acceptance.
But a frequent theme throughout his preaching and teaching was idolatry. Keller maintained that people are broken and they know that. But they haven't grasped that only Jesus can really fix them. Only God's grace can satisfy their deepest longings.
At his church in Manhattan, Keller told the nation's cultural elites that they worshiped false gods.
"We want to feel beautiful. We want to feel loved. We want to feel significant," he preached in 2009, "and that's why we're working so hard and that's the source …