In an increasingly divisive world, the pastor theologian's legacy was walking the higher road—the one less traveled.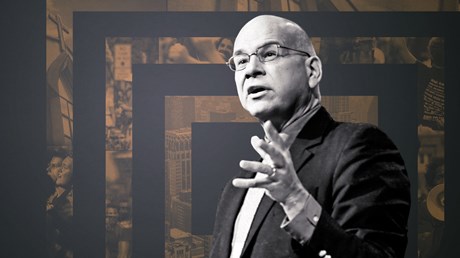 Hardly anyone could be more qualified than Timothy Keller to receive the Kuyper Prize for Excellence in Reformed Theology and Public Witness. It should have been the culmination of a remarkable career.
Keller applied Reformed theology to the heart of American culture while preaching at Redeemer Presbyterian Church in Manhattan, which he planted in 1989 with his wife, Kathy. Keller's writing introduced Kuyper's theology of vocation—his vision of God who claims "every square inch" of creation for his glory—to new generations of Christians around the world.
But the reaction from many Princeton Theological Seminary (PTS) students and alumni revealed just how much American culture had shifted since 1989 when Keller stepped down from the pulpit in 2017. Keller's views on women's ordination and homosexuality countered the prevailing norms at PTS and other mainline seminaries, not to mention the broader culture.
By this evolving standard, Abraham Kuyper wouldn't have been eligible for his own award. Under pressure from various advocacy groups, PTS leaders rescinded their decision to grant Keller the 2017 Kuyper Prize (which has since been hosted by Calvin College). The renowned pastor seemed poised to become yet another casualty in the ever-expanding culture wars.
Or not.
Keller did not receive the prize, but he agreed to give the lectures anyway. PTS did not want to reward him, but he still tolerated them. And for all the preceding protest, enthusiastic applause greeted Keller when he stepped to the podium on April 6, 2017. PTS president Craig Barnes got the message once again when he returned to dismiss the crowd.
I didn't attend the PTS lectures, but I understand the surprising …