What the Reformed pastor saw in the continent's Christians—and why it earned him the respect of its church planters.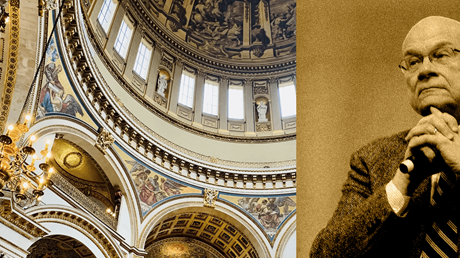 When Timothy Keller visited Rome in 2014, he addressed city pastors, gave an apologetic talk at the Italian Senate, and answered questions from students at Sapienza University of Rome, the largest university in Europe.
As a pastor who had planted a church next to Sapienza, I was struck by seeing Keller minister in my own context. On that campus, my wife and I had distributed flyers, held picnics, engaged students, and helped some of them pray for the first time. Two years before, a crowd of students gathered in the university's central lawn for a debate on the existence of God, in which I tried my best to interact with an atheist professor and commend the Christian faith.
As Keller held an extensive Q and A session, responding to the toughest questions posed by the students, I admired the thoughtfulness of his answers. Then I was struck by his servant posture. Keller had rolled up his sleeves, served alongside local workers, and happily accepted questions from young, secular Italians.
That moment encapsulated the capacious, humble spirit that had gained the respect of many European Christian leaders. In Keller, they found theological robustness in an age of pragmatism and technique, a reconciling spirit in an age of division, and a rediscovery of the gospel in a time when preachers are tempted to reduce it to inspiring stories and practical advice.
"He was the premier North American evangelical statesman of his generation," said Lindsay Brown, the former secretary-general of the International Fellowship of Evangelical Students. Keller's death brought to his mind words spoken at John Stott's funeral: In 2011, the theologian Chris Wright paid tribute to Stott by describing Stott "as the greatest …