In the ring and life, he was a "heel" who wanted to be a "babyface."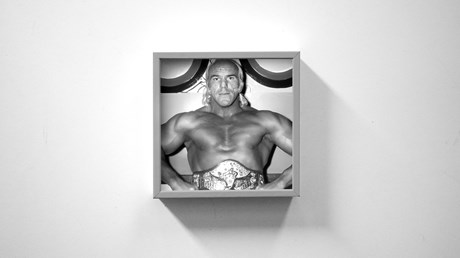 Wayne Coleman, a teenage Pentecostal preacher who became a professional wrestler and took the name of the world's most famous evangelist to perform as Superstar Billy Graham, died on Wednesday at age 79.
Coleman was a charming, flamboyant, and braggadocious performer who brought bodybuilding into wrestling and influenced some of the biggest stars, including Jesse "The Body" Ventura, the Iron Sheik, "Stone Cold" Steve Austin, Ric Flair, and Hulk Hogan, who borrowed Superstar Billy Graham's speech and style.
"This is the most copied guy in the business," the wrestler Triple H once said. "He was the guy who broke the wall in terms of where you could go with entertainment. He paved the road for Hulkamania. He paved the road for all of us."
For most of Coleman's career, he played a heel, as professional wrestlers call the villain. Crowds across the country would boo and hiss as he flexed, posed, and boasted that he was "the reflection of perfection," "the sensation of the nation" and "the number one creation." But Coleman desperately wanted to become the babyface, or hero. He struggled to get World Wide Wrestling Federation (WWWF) chairman Vince McMahon to script him the redemptive, transformational narrative arc he longed for. He rose to the top of the WWWF, defeating champion Bruno Sammartino in 1977, only to learn the coming storyline would treat him as a transitional figure to be defeated by the next babyface, Bob Backlund. He was defeated in Madison Square Garden in 1978.
Coleman disappeared from wrestling, mounted an ill-fated comeback, and then quit for good. He suffered extensive physical pain from decades of steroids abuse. …