While churches offer more support and encouragement, attendees say they're less likely to see personal involvement.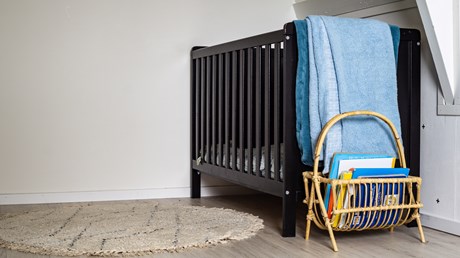 More pastors are encouraging members to adopt and provide foster care at a time when adoptions have declined in the US.
A Lifeway Research study found more than 2 in 5 US Protestant churchgoers (44%) say their congregation and its leaders are proactively involved with adoption and foster care in at least one of seven ways.
A similar percentage (45%) say they haven't seen other churchgoers or leaders provide any of the specific types of care or support, while 11 percent aren't sure.
"Caring for the fatherless is repeatedly prioritized throughout Scripture," said Scott McConnell, executive director Lifeway Research.
"But the Bible does not pretend caring for another like your own child is convenient or easy."
Personally involved
More than 1 in 10 churchgoers say someone in their congregation has provided foster care (16%), adopted a child from the US (13%) or adopted a child from another country (11%) within the last year.
Compared to five years ago, fewer churchgoers say they've seen members of their church actively participate in adoption and foster care. In a 2017 Lifeway Research study, 25 percent of US Protestant churchgoers said a church member provided foster care, 17 percent said someone adopted domestically and 15 percent said a member adopted internationally in the past year.
Adoptions and the prevalence of foster care have fallen among all Americans in recent years. The number of US children in foster care dropped from 436,556 with 124,004 waiting to be adopted in 2017 to 391,098 with 113,589 waiting to be adopted in 2021, according to a report from the Adoption and Foster Care Analysis and Reporting System. Adoptions, both domestically and internationally, have declined as well. …