The current debates about sexuality are missing an ecological perspective.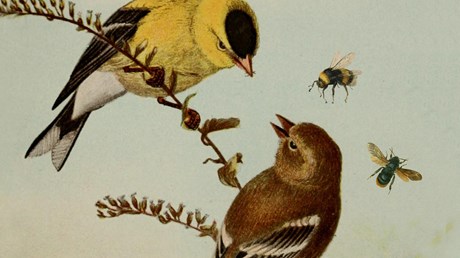 I first learned about sex in the barnyard. Milking goats taught me the hows and whys of reproductive hormones; flocks of chickens offered lessons in fertilized eggs; and when the cat gave birth under my grandmother's bed, I learned how to identify the sex of kittens when I was just five years old.
Given the shape of modern life, my experience is increasingly uncommon. And it shows in our conversations about sex. We don't lack knowledge of our own urges so much as we lack an ecology in which to place them. As a result, we keep getting sex wrong. In evangelical circles, this increasingly means getting the relationship between material and immaterial realms wrong as well.
For example, much of the ongoing debate around Josh Butler's A Beautiful Union stems from his often misguided attempt to "creationize sex." While some argue his errors come from theology that inappropriately centers male sexuality, his first mistake might be centering human sexuality in the first place.
An ecological perspective puts things back in balance. It invites us to be quiet long enough to "hear the voice of the earth," as theologian Katharine Dell puts it. It requires us to shift our focus away from ourselves, reframing our questions about sex within a set of larger questions about God's work in the world. And it forces us to accept that our dialogue often stalls because we're starting in the wrong place. To riff off Chesterton, how much larger would the world be if our sex lives could become smaller in it?
An ecological perspective also helps us avoid over-spiritualizing sex in order to make sense of it—a move that Butler makes in rather unfortunate ways. After all, if we lack understanding …