Two Chinese Christian women ministered to their cellmates and prison guards with stories, prayers, and hymns.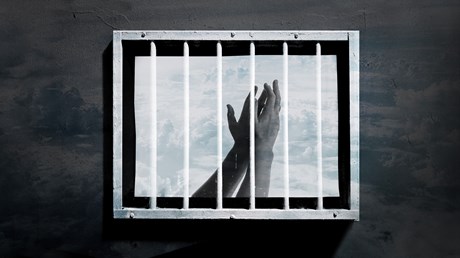 "About midnight Paul and Silas were praying and singing hymns to God, and the prisoners were all listening to them" (Acts 16:25). This happened in a jail cell in Macedonia about 2,000 years ago.
Many years later in a jail cell in northern China, two Christian friends, Yang Xiaohui and Chen Shang (both are pseudonyms for security reasons) sang their own worship songs from prison. In a place of despair, their words to heaven rang out in the darkness.
"We started singing. Then everyone was singing," said Xiaohui. "They said, 'Such a good song with such beautiful music and lyrics. Sing for us again!'"
Xiaohui first learned about Jesus by singing. At home, her husband taught her Christian songs. At church, she sang with the kids.
Late in the summer of 2022, police seized Xiaohui from her home. Only eight months after her husband went to jail for his faith, authorities apprehended Xiaohui while she cooked dinner for her family in the kitchen. She was accused of "illegal gathering for religious activities."
Several hours after she was first detained, the police threw Xiaohui into a cell with eight or nine others in the middle of the night. Xiaohui was nervous. But she believed God put her in this place to share his light.
"I forced myself to preach the gospel and to exalt God," she said.
Xiaohui and the others in her cell swapped stories of how they ended up in jail. People from all walks of life end up in Chinese prison. Xiaohui met women in jail for fighting, prostitution, theft, gambling, protesting a broken contract, and violating immigration laws.
Xiaohui tried to explain to these women that she had been put in jail for gathering with other Christians. Though …