How Christians can differentiate suffering in a destructive relationship from acting self-sacrificially in a godly partnership.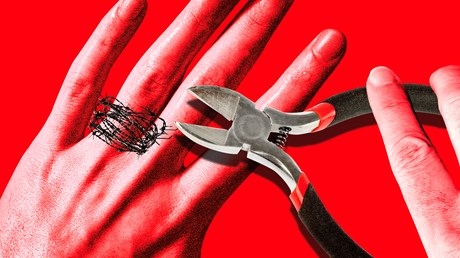 About a decade ago, I attended the funeral of a woman of faith that my family and I had known for decades. This longtime friend had passed away after battling cancer, and the farewell was painful. She was the kind of person whose departure meant the world had lost some of its tenderness.
At her funeral in our midwestern Brazil hometown, I heard people remark that "she got sick because of her sorrow" and that "now she would finally rest," and I finally put together what I was too young to comprehend before: She had endured an abusive relationship until the day she died.
What made our friend stay in such a cold relationship and toxic situation? Her faith that her husband would one day change and her conviction that divorce could cause her to lose her salvation.
Devastatingly, she believed that it was God's wish that she remain faithfully married, regardless of her husband's abuse, and this stance was only reinforced by her pastors. They advised her to keep fasting, praying, and putting her all into her marriage—practices she kept until the day she passed away.
Requiring someone to submit to a violent marital burden is a slow, sadistic death sentence whose origins can be traced back to years of sinful abuse of power. Surely, our calling to die to ourselves every day extends into our personal relationships, because all of them entail a measure of self-sacrifice. But it's a completely different thing to distort Scripture to the point of equating spiritual sacrifice with enduring spousal violence. There's a crucial difference between these types of death: one is rooted in perfect love, while the other is rooted in destructive sin.
The marital burden
When justifying maintaining such …