The late pastor theologian gave strong counsel to me and so many others in ministry.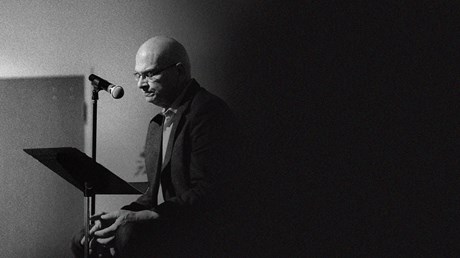 This piece was adapted from Russell Moore's newsletter. Subscribe here.
"Gandalf isn't supposed to die."
That text appeared on my phone yesterday from a New York City pastor who worked closely with Tim Keller. It made me smile and cry at the same time. So many of us called Tim "Gandalf," in part as a tribute to his frequent J. R. R. Tolkien references, but also because he fit the image of the sage wizard guiding us hapless hobbits out of harm's way.
In the opening chapter of The Fellowship of the Ring, Tolkien writes that Gandalf's "fame in the Shire was due mainly to his skill with fires, smokes, and lights. His real business was far more difficult and dangerous, but the Shire-folk knew nothing about it."
By any measure, Tim was an impressive figure—the most significant American evangelical apologist and evangelist since Billy Graham. Most people think immediately of his skill in the areas of preaching, cultural analysis, church-planting strategy, and apologetics. All of that is true. But Tim's real business went beyond his skills and gifts. He was smart, yes, but what made him unique wasn't intellect but wisdom.
"Well, wait, let's think about this for a minute, Russell."
Those words from Tim kept me from more dumb decisions than I can recount. They prefaced the counsel from Tim that kept me in my position as president of the Ethics & Religious Liberty Commission (ERLC) of the Southern Baptist Convention. In the wake of my refusal to support Donald Trump as president, I was facing significant backlash.
"Let's list all the people trying to drive me out that are under the age of forty," I …