From Beirut to Barcelona, pastors reflect on his influence.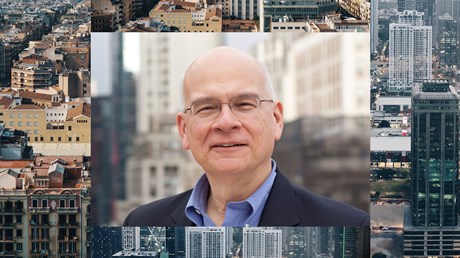 "Christians are called to be an alternate city within every earthly city," Tim Keller wrote for CT in 2006. "We must live in the city to serve all the peoples in it, not just our own tribe. We must lose our power to find our (true) power."
Keller, who died on Friday, May 19, at age 72, launched nonprofit organization Redeemer City to City to train and develop leaders for gospel-led movements in urban settings. His decades-long experience in this field stemmed from establishing Redeemer Presbyterian Church in Manhattan, a so-called "spiritual desert" in New York City. When the church was founded in 1989, there were only a handful of evangelical churches in the area. Twenty years later, the number of evangelical churches there had swelled to 197.
Among Keller's many teachings on urban church planting is the notion of a "whole city tipping point," which occurs when 10 to 20 percent of the population become Jesus-followers and start making visible, tangible impact on the city's culture. Such a "city-wide gospel movement" is organic, energetic, and Spirit-led, he emphasized.
"Tim Keller taught us that to be a church that is in, for, and with the city, we need to be a present church, a church that serves its neighbors and neighborhood, and a church that's willing to dialogue with the city and be attentive to its faults, illnesses, needs, and demands. Only then can we be Light for the city," said Brazilian pastor Digo Karagulian, whose church ministers daily to people living in the Pilar favela (Portuguese for "slum") next door.
CT interviewed church planters in Barcelona, Beirut, Chennai, Hanoi, Melbourne, …