One formed me. The other entertained me.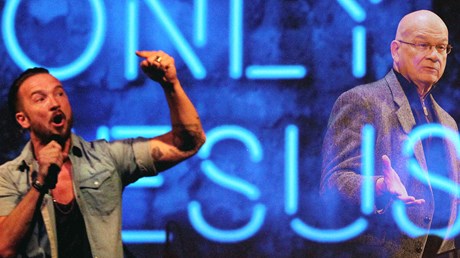 On a sunny March afternoon in 2014, I found myself jumping on the L train from Manhattan to Williamsburg to interview a young, urban pastor named Carl Lentz in his luxury waterfront apartment. A trendy evangelical magazine wanted me to profile him. With its nightclub venues and award-winning worship music, his Hillsong church was attracting thousands of diverse young people from around New York City.
Lentz is now featured in an FX documentary, The Secrets of Hillsong, which examines his string of affairs and the embattled church he left behind. The four-episode exposé features a solemn and emotional Lentz sharing that he was sexually abused as a child, admitting to moral failings (from sexual indiscretions to drug abuse), and describing the conflict among Hillsong leadership and staff.
The documentary dropped the same day that another New York City pastor made headlines: Redeemer Presbyterian Church's founder, Tim Keller, died of cancer on May 19.
In the mid-2000s, both Redeemer and Hillsong drew flocks of spiritually curious New Yorkers, and both brought in around 5,000 attendees weekly across several services. For two years during college, I attended both churches simultaneously. After growing up as a home-schooled pastor's kid in New England, I moved to New York City for undergrad. But it wasn't just the star-studded Manhattan sidewalks that grabbed my attention; it was also the churches led by rapidly rising evangelical stars, including Keller and Lentz.
Since then, the evangelical church has been waking up to the pitfalls of platforming and creating celebrity pastors. We've watched many of them fall hard into sin after they were groomed for leadership at a young age and given too much power …