Gen X and millennials' favorite Christian throwbacks are also easy moneymakers.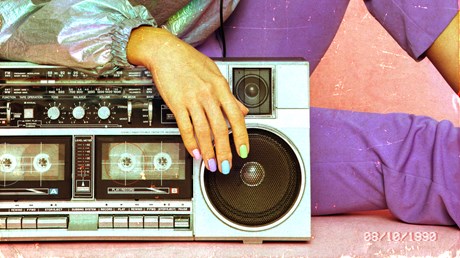 In April of this year, worship leader Krista Treadway planned a "throwback" worship service with nostalgic favorites from the '90s and early 2000s, songs like "The Heart of Worship," "Shout to the Lord," and "In the Secret."
"They're special songs," said Treadway, who grew up with the music as a pastor's kid. "They hold such a dear place for us because they were our firsts."
As songs like "The Heart of Worship" (Matt Redman, 1999) and "Here I Am to Worship" (Tim Hughes, 1999) come back around as throwbacks for Christian millennials and Gen Xers, the music industry is in the midst of a financial sea-change focused on previous recordings.
Back catalogs across the music industry are more profitable than ever, and it makes fiscal sense for entertainment companies to market the music they control with the musicians they have already signed. So if you see a popular artist release a new recording of an old hit—it's not just to tap into our nostalgia.
In recent years, industry giants like Capitol Christian Music Group (CCMG), which, as of 2021, claims over half the market share of the Christian music industry, have invested more in catalog acquisitions and are seeing profits from publishing catalogs increase. In 2020, Universal Music Group (UMG), which owns CCMG, spent over $1 billion on catalog acquisitions.
In an investor meeting earlier this year, UMG described its catalog as "strategic assets that we can control and [that] improve monetization within our portfolio." While catalog acquisitions have slowed since last year, the investments UMG has made in the previous few years have given the group …