The church can't compete with "manosphere" influencers. But it doesn't have to.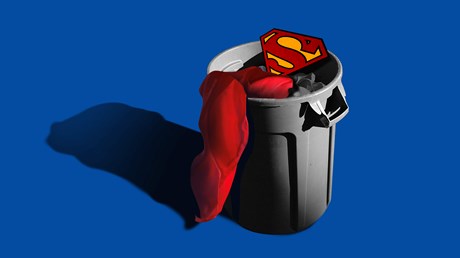 The plight of young American men has become a serious concern of late. They're earning fewer college degrees compared to women, falling out of the labor market, and dying from overdose or suicide more often than women. Many are addicted to porn, video games, or online outrage.
They're "trying on new identities, many of them ugly, all gesturing toward a desire to belong," writes Christine Emba in an incisive essay for The Washington Post. "It felt like a widespread identity crisis—as if they didn't know how to be."
What's the cause of all this trouble? Some argue for a purely materialist explanation by looking at the decline of manufacturing jobs that used to provide a steady income for men without college degrees. Others suggest that men are merely entitled brats—so accustomed to patriarchy that now "equality feels like oppression." Still others, like Richard Reeves in The Atlantic, point to problems with our education systems.
The sheer scope of the problem has led to "manosphere" influencers who offer a vision of masculinity and the steps to achieve it.
Aaron Renn has been a persistent critic of the church's overfeminization, accusing both liberal and conservative Christians of "vicious negativity towards men and excessive pedestalization of women" that "repels men." The popular psychologist Jordan Peterson has shaped these conversations for years. On the far right, Andrew Tate, the former champion kickboxer found guilty of sex trafficking, has a massive social media presence built from vulgar hedonism and brazen materialism.
If their collective followings are any indication, it's …