In a new study from A Rocha France, an overwhelming number of Protestant and Catholic respondents say "caring for the earth is caring for your neighbor."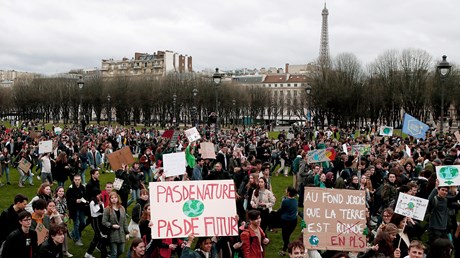 Most French Christians—92% of Catholics and 87% of Protestants—think the environment and climate change should be more present in the life of their local parish or church community. Half of them—52% of Catholics and 58% of Protestants—believe the church should speak out on environmental issues and climate change.
That's according to a new survey from the Institut Français de L'Opinion Publique (French Institute of Public Opinion or IFOP), the nonprofit Parlons Climat (Let's Talk Climate), and the Christian environmental organization A Rocha France, which revealed for the first time how French believers view the current climate crisis.
The survey explored the relationship between religious practice and ecological attitudes among the French population, offering insight into personal environmental commitment, the expected role of the church, and the connection between the intensity of religious practice and the willingness to take environmental action.
While the study does not fully represent French Christian attitudes toward environmental concerns, it sheds light into how Catholics and Protestants view climate change and the church's role in this issue, researchers said.
The results suggest that the French Protestant community is growing more and more concerned about climate change, with 80 percent of Protestant respondents agreeing that we need to "radically change our lifestyles now to combat environmental degradation and climate change."
However, practicing Christians were divided on the role of the church in the face of climate crisis, with 42 percent of both Catholic and Protestant respondents agreeing that it would be a good idea to invite "associations …