The Kuki share ancestry with the Chin in Myanmar and the Mizo in India's Mizoram, all of whom have a history of Christianity and turmoil.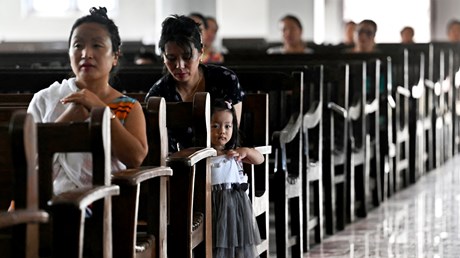 The ongoing attacks against the minority Kuki tribe by violent mobs in the northeastern Indian state of Manipur has brought attention to this mostly Christian people group. Since May, more than 180 people have been killed, hundreds of churches have been destroyed, and thousands have been displaced as the Hindu-majority Meitei people, who live in the lowlands, violently retaliated against the Kuki's peaceful protests over efforts to give Meitei access to the hill land where they live.
The Kuki people in Manipur share ancestry with the Chin in Myanmar (also known as Burma) and the Mizo in India's Mizoram state, southwest of Manipur. Due to their encounters with missionaries, nearly all Mizo and Kuki identify as Christians, along with 90 percent of Chin people.
In this Q&A explainer, we will explore the roots of the Chin-Kuki-Mizo people, the ongoing persecution and conflicts these groups face, how they encountered Christianity, and the ways Christianity has changed their society.
How are the Kuki, Chin, and Mizo people related?
They shared the same ancestors, practiced the same religion, and inhabited a swath of hill country in the borderland of modern-day India and Myanmar. In the 1890s, the British divided the land into Chin State in Burma, Mizoram and Manipur states in India, and the Chittagong Hill Tracts in Bangladesh.
Chin-Kuki-Mizo are a Mongol people, and today they speak related but distinct Tibeto-Burman languages. More than one million Chin live in Myanmar, one million Mizo live in Mizoram, half a million Kuki live in Manipur, and tens of thousands of Kuki live in Bangladesh. In addition, due to the ongoing fighting between the Myanmar army and the Chin people, hundreds of thousands of Chin have fled …