Task force and trustees call for community repentance, starting with a change to the name of the library.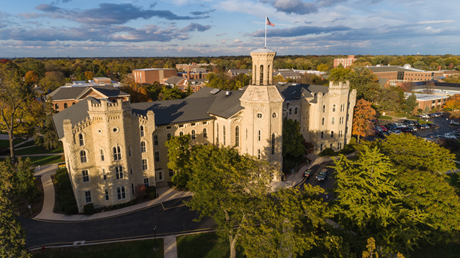 Wheaton College embraced racist attitudes that "created an inhospitable and sometimes hostile campus environment for persons of color," according to a 121-page review of the school's history released by trustees today.
Though the flagship evangelical institution was founded by abolitionists, over the next century and a half it turned away from concerns about racial equality. Even when the school's leadership knew what was right, they frequently lacked the courage to "take a more vocal role in opposing widespread forms of racism and white supremacy," the report says, and too often "chose to stay silent, equivocate, or do nothing" about racial injustice.
"We cannot be healed and cannot be reconciled unless and until we repent," the task force concluded at the end of an 18-month study. "These sins constituted a failure of Christian love; denied the dignity of people made in the image of God; created deep and painful barriers between Christian brothers and sisters; tarnished our witness to the gospel; and prevented us from displaying more fully the beautiful diversity of God's kingdom."
President Philip Ryken told CT he believes the report is important and he's glad the college will be making it publicly available.
"The record of the people of God, in so many ways, is a record of their failures as well as their successes," he said. "I think we can be more effective in living for Jesus Christ today if we're aware of the challenges that our brothers and sisters have faced in the past and how they have responded to the challenges and opportunities of their day."
The historical review was conducted by a 15-member task force …