Catholicism, Protestantism, and indigenous culture shape the interpretation of these experiences and how people relate to those who have passed away.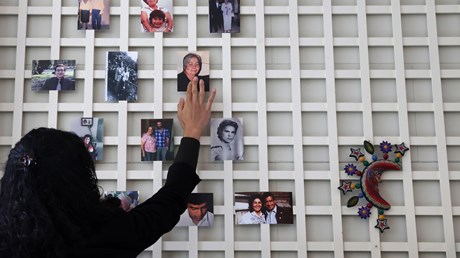 When Octavio Esqueda was one, his little sister died.
Over the next nine years, his mother suffered five miscarriages. He remained an only child.
His parents had another daughter when he was nine, only for her to die several years later in a pool accident.
"My parents had extremely different experiences with both deaths," said Esqueda, who grew up in Mexico and now lives in Southern California. "The first one brought a lot of despair to my parents."
Between the deaths of their two daughters, Esqueda's parents had left Catholicism and embraced evangelicalism.
"The second [death] was obviously hard, but the difference was they knew they had hope in the Resurrection and hope in Christ," said Esqueda, a professor of Christian higher education at Talbot School of Theology.
"For people who don't have hope in the Resurrection, or if you're a Roman Catholic and there's some uncertainty in the question of where your relatives are, you hope for the best but you don't really know. These tendencies to find connections with dreams or other forms are very important for people to keep that relationship alive."
Latin American and US Latino perspectives on death are diverse and have been shaped historically by indigenous and Roman Catholic teachings and theology, resulting in syncretistic holidays like Día de los Muertos (Day of the Dead) and Día de los Fieles Difuntos (All Souls' Day).
With the more recent arrival of Protestantism in Latin America in the 1870s, and as many in the region immigrate to the US, many Latin American evangelicals have embraced perspectives on death that they consider to be more faithful to the Word of God while also trying …