Grand Canyon says it hasn't misrepresented its program costs and is being unfairly targeted by the Department of Education.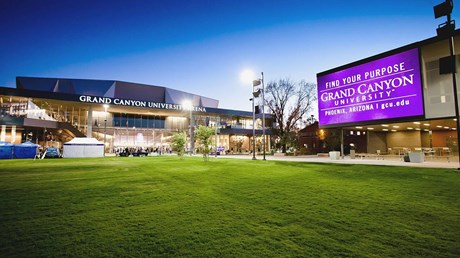 Grand Canyon University (GCU), the largest Christian college in the US, has been fined a record $37.7 million for allegedly misrepresenting the cost of its doctoral programs. Grand Canyon denies the claims and says it's been "unjustly targeted" by government agencies.
The US Department of Education's office of Federal Student Aid announced the fine Tuesday, saying Grand Canyon falsely advertised the cost of its doctoral programs and quoted students a lower price than what 98 percent of the programs' graduates ended up paying.
"GCU lied about the cost of its doctoral programs to attract students to enroll," said Richard Cordray, of the office of Federal Student Aid. "GCU's lies harmed students, broke their trust, and led to unexpectedly high levels of student debt. Today, we are holding GCU accountable for its actions, protecting students and taxpayers, and upholding the integrity of the federal student aid programs."
The Phoenix-based private university—with 25,300 on-campus students and 86,000 more in evening and online courses—represents the biggest recipient of federal student aid over the past four years.
The Department of Education said that since most GCU doctoral students required "continuation courses" to complete their dissertation, 78 percent of them paid at least $10,000 more than the $40,000–$49,000 quoted online. It alleges that the inaccurate tuition quotes go back to at least 2017.
Grand Canyon has denied all allegations. It said it hasn't misrepresented the time or the cost of the programs and offers a prominent disclosure on the webpage with its program cost calculator.
"In fact, we believe our disclosures related …