Statement issued by regional and national fellowships seeking "a just peace" goes biblically deeper than similar humanitarian pleas.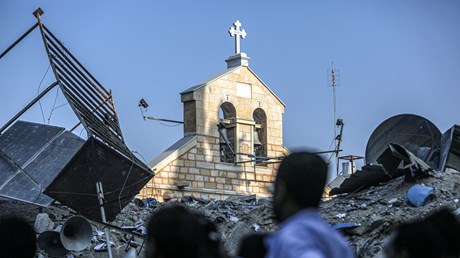 As civilian casualties mount in Gaza in collateral damage from the Israeli-Hamas war, 16 evangelical alliances and fellowships are calling for an immediate humanitarian ceasefire.
But their November 1 statement of lament, repentance, and condemnation aims deeper.
"We call on the Church and people of faith to increase and intensify just peacemaking in the region which promotes restorative justice in the region, and to do so while demonstrating empathy and humility," the group stated. "Peace can only be achieved when the cycles of violence are broken and when perpetrators and victims are set free from their sinful desire for vengeance."
Signed by World Evangelical Alliance (WEA) regional associations in the Middle East, Asia, and Latin America, endorsements included representative bodies from Algeria, Egypt, Ethiopia, India, Iraq, Jordan, Kenya, Kurdistan, Nepal, Qatar, South Africa, and Sri Lanka, as well as an Arabic-speaking alliance in Europe.
Recognizing their "incomplete" understanding of geopolitical complexity and God's eschatological purposes, the statement lamented the tragic loss of life, repented of insufficient support for peacemaking, and denounced the global community for failing to "ensure respect" of international humanitarian law.
But the joint call, posted by WEA affiliates in India and Latin America, was also clearer in areas where other Christian statements on the war have been accused of falling short.
The alliances condemned all forms of antisemitism, called on Hamas to release all hostages, and repudiated as "deplorable and despicable" the "largest killing of Jewish civilians on a single day since the Holocaust."
Yet it also states …