The bombing is the first major attack on the community of 1.4 million since its beginnings in the country in 1905.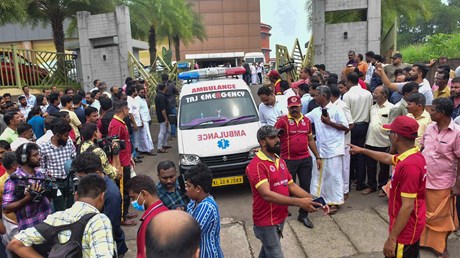 Kingdom halls reopened for in-person gatherings on Sunday near the area of an October 29 fatal bomb attack at a Jehovah's Witnesses prayer convention in Kochi, a city in the Indian southern state of Kerala.
"We decided to return to physical meetings from today to remove the fear from people's minds. The online meetings were held only for a few days following the blasts," T. A. Sreekumar, a spokesperson for the community, toldThe Times of India.
Four people lost their lives and more than 50 were injured in a series of explosions that tore through a packed conference. About 2,300 people, including many families with children, were attending the three-day event. The bombs went off immediately following the conclusion of a prayer session.
Authorities identified Leyona Paulose (55), Kumari Pushpan (53), Libina Pradeepan (12), and Molly Joy (61) as victims of the attack.
The police investigation was initially centered on covert operatives of radical Islamist fringe outfits seen as adversaries to pro-Israel evangelical groups. But the investigation took a turn after a local resident turned himself into the police station that same day and confessed to the crime. He has been detained by the police as a suspect and has been described as a "disenchanted" member of Jehovah's Witnesses.
The casualties would have been higher, but the organizers had conducted a mock drill for the participants earlier that weekend, claimed Manoj K. Das, one of the first journalists on the scene.
"The devotees had a rather clear idea of where the exit points were," said Das. "Now this has definitely helped in evading a stampede in the chaos that followed. Otherwise, we would have been dealing with a …