New research shows most ministers under 34 saw job responsibilities change and worried about their mental health.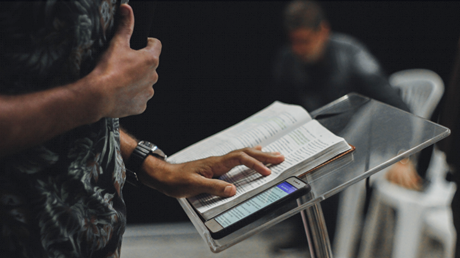 Michael Prevett spent his first few months in ministry measuring out the distance between chairs.
The 33-year-old discipleship pastor says that, to a lot of his peers, going into ministry at all "sounds a little crazy." But it was even worse in January 2021 when he left his job as a project manager at a construction company and joined the staff at Seven Mile Road Church in Melrose, Massachusetts, just north of Boston.
The pandemic seemed to have put everything important on pause.
"The most difficult thing was the sense of waiting," he told CT. "It felt like for me, I got an extended time to work on the boat instead of just working in the boat."
An extensive new study on the long-term impact of COVID-19 on the church from ChurchSalary, which is ministry of Christianity Today, and Arbor Research found that younger ministers were hit especially hard by the pandemic.
Nearly 60 percent of those under 34 took on new responsibilities during the pandemic. About half of those also saw their titles change. That took a toll.
The younger a pastor was when COVID-19 hit, the study found, the more likely the pastor was to consider quitting. Only 14 percent of those between 45 and 54 had serious thoughts about leaving ministry. But 22 percent of pastors between the ages of 35 and 44, 29 percent between 25 and 34, and 37 percent between 18 and 24 thought about it a lot.
Younger pastors also worried about the impact the pandemic was having on them personally. More than 60 percent of those under the age of 35 said they were moderately to severely concerned about their mental health.
Many of them spent the pandemic grappling with how to help their churches adapt to the continually changing situation and sometimes …