The pandemic forced these 'polymorphic' churches to shift into house churches.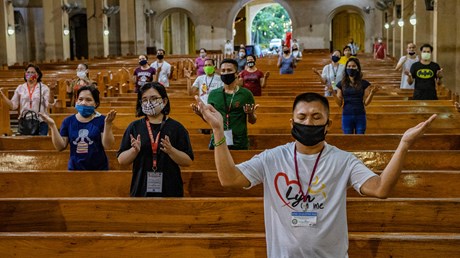 When the Philippine government imposed restrictions on public gatherings in early 2020 due to the spread of COVID-19, many small churches faced a dilemma: let go of their pastors or close their doors. These small independent churches heavily depended on physical gatherings to collect the tithes and offerings essential for their weekly finances. The abrupt shift was particularly detrimental to churches serving lower-income communities, especially as the shutdown in the Philippines dragged on for two years.
Many of these churches attempted to transition to online platforms for their weekly worship, but limited IT knowledge and internet access led to lost connections and frustration for pastors. In the Metro Manila district of the Christian and Missionary Alliance Churches of the Philippines where I belong, many of the 120 churches lost up to 30 percent of their members during the pandemic, and a few closed permanently.
However, some churches took a different path by embracing the house church model. This allowed churches to save money on rent and utilities, equip more church members to lead, and free up pastors to engage with families.
Six pastors in our district made this choice, and we witnessed a remarkable transformation in their ministry. Over the next two years, these six churches grew into a network of 180 small groups with an average of 8–10 people meeting regularly. This became the Simbahay House Church Network (simba means "to worship" and bahay means "house").
When the Philippines fully opened up in October 2022, some of these churches chose to return to rented spaces or to construct better church facilities. Yet what sets them apart is the resilience they developed as they transitioned …