As faithful Twitter users drop the platform, writers, leaders, and ministries adapt to a new social landscape.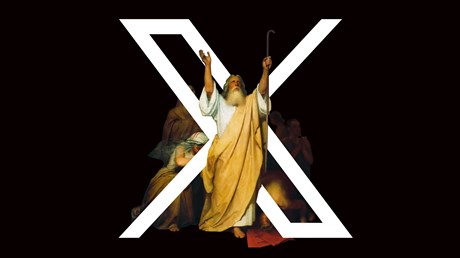 Scrolling through our Twitter X feeds over the last several weeks, we've seen familiar Christian names, from David French to Sam Allberry, signing off the platform. Many more are wondering aloud whether they want to stay much longer.
"Yet another person I really enjoy following left this platform yesterday," tweeted Bible teacher Beth Moore, who's amassed almost 1 million followers on the site. "I may not last long on here either. Shoot, I could close my account tomorrow."
Since its acquisition by business mogul Elon Musk last year, the microblogging platform has changed more than its name. Its original verification system for journalists and public figures is gone, replaced by blue checkmarks (and a host of other perks, including "prioritized rankings") for paid subscribers. In October, the platform stripped headlines from articles and announced that new users might need to start paying $1 a month in an attempt to combat bots.
For many loyal Twitter users, including Christians, these changes have made "the bird site" harder to navigate: less egalitarian and more pay-to-play, less a source of vetted news and interesting ideas and more a source of confusion.
In the last year, X has "hemorrhaged" users and advertisers. A Pew Research survey from May 2023 found that a majority of US users have taken a break from the platform in the past year; a quarter said they weren't likely to use it in a year's time. Those who've stuck around have seen engagement on their posts drop, while spam, trolling, and vitriol remain.
"I think the worse that Twitter becomes, in the sense of user experience, the more that raises the question 'Why do …