Stories from the pandemic remind us that hope abounds even in the most difficult circumstances.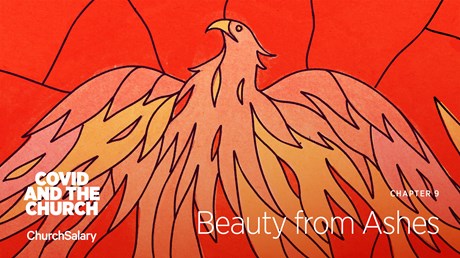 Without question, the pandemic was one of the most difficult seasons the modern church has ever faced. Even though COVID-19 brought an immeasurable amount of pain, grief, and anxiety to churches and pastors, there was beauty to be found. In the face of all that the church endured, the theme of beauty from ashes remained constant throughout our interviews with pastors and leaders. It was a tangible reminder that for people of faith, there is always hope, no matter the circumstances.
Across focus groups, interviews, community case studies, and survey responses, pastors pointed to a number of unexpected blessings that would not have occurred had they not endured the adversity of the pandemic. In addition to cultivating a new unity in many local congregations, the pandemic also revealed the character of many churches, either highlighting a beauty that is easily taken for granted or providing the refining fire that transformed their congregation into a more Christlike image. For some, the pandemic pause allowed for breathing room and for the Holy Spirit to take control.
Based on chapter 9 of the report, in this episode host Aaron Hill (editor of ChurchSalary) sits down with two researchers from the Arbor Research Group, Ebonie Davis and Jon Swanson, to talk about the theme of "beauty from ashes." This episode also features an interview with two amazing pastors, Daniel Shmitz and Demetries Edwards, located in Oakland, California, who started a new partnership during the pandemic in order to reach and bring healing to their community.
Hosted by Aaron Hill, editor of ChurchSalary
"COVID and the Church" is produced in conjunction with the Arbor Research Group and funded by the Lilly Endowment Inc. through a grant …