The former COGIC leader and Oral Roberts mentee said he wore his "heretic" label "like a badge."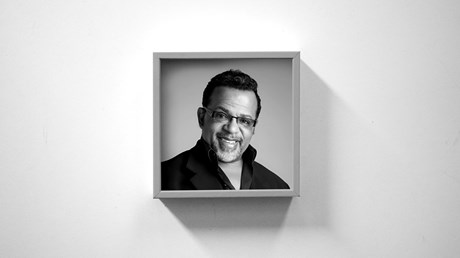 When Carlton Pearson was a teenager, he cast out a demon in church. He was the son and grandson of Church of God in Christ (COGIC) ministers and knew what to do. He looked at the girl in front of him—his girlfriend at the time—and started rebuking the Devil in her and claiming the power of the blood of Jesus.
"The blood, the blood, the blood, the blood—come out!" he said. "You lying wonder, in the name of Jesus, I command you to cease and desist. Loose her."
She seemed, to Pearson and the Black Pentecostals around him, to be loosed. She screamed and fell on the ground possessed, and then there was a release, like something let go. The church gathered around the girl, rejoicing, and they praised Pearson for his spiritual gifting and the way he had used it with such authority.
When Pearson was in his late 40s, he tried to cast hell out of church. That time, it didn't go so well. He lost nearly everything he had and became a pariah among Pentecostals. He watched his megachurch collapse almost overnight, lost his relationship with his mentor, lost his respected status, lost his community, and ended up almost completely alone.
Whether there was peace or not—whether he was loosed from something—was, in the end, a matter of debate.
Pearson died Sunday, November 19 at the age of 70.
It was "a strange thing to go from a very popular, sort-of loved person that everybody seems to like, and everybody wants you, and then overnight, your name is a scandal," he told the popular public radio show This American Life in 2005.
Yet he insisted he had made the right choice.
"I can handle my stuff, okay?" he said. "I know what God spoke to me. So I'm cool." …