A tea date with a Middle Eastern stranger led to friendship with women from nearly 20 countries—and changed my perspective on the world.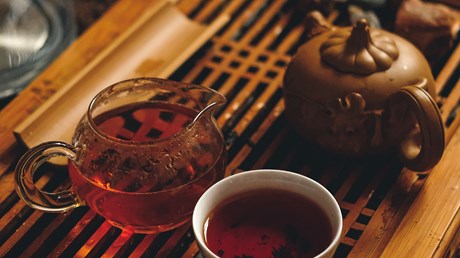 It's 5 a.m. and my house is quiet, but the world is loud. Here in the US, we're preparing for Thanksgiving, and against the glistening backdrop of what we think the holiday ought to be—happy families gathered around abundant tables—is the sometime shabbiness of our ordinary lives: burned gravy, bickering siblings, and empty chairs. Fox News or MSNBC drones on and on in the background at grandma's house, and anxiety simmers on the back burner of the stove.
We prepare our tables and imagine where everyone will sit. Can Uncle Bill, who loves to talk about Trump 2024, sit beside Sara from Seattle? Can they make it till the pumpkin pie? We check to see how much last-minute tickets to Honolulu cost and pause to ponder bears, mildly jealous of how hibernation helps them survive long, hard winters.
We want to gather, to welcome, to bless—but we are afraid. "Often, we Christians have no idea how to open our hearts and our homes to include people who need to be there," Rosaria Butterfield says in her book The Gospel Comes with a House Key. "We love the miraculous stories of Jesus, his feeding of the five thousand, his divine healing, his contagious grace. And we miss the most obvious things about these stories: that we are meant to replicate them in ordinary, non-miraculous ways."
Ten years ago, an Egyptian Muslim woman named Heba helped me (a white American Christian) rediscover how to practice the spiritual discipline of hospitality, especially when our differences make it difficult.
I met Heba at a park. She was with her two daughters, and she was looking for a friend. I was there with my two girls as well, but I was merely looking to pass the hours …