Elevation's recent hit has stirred a broader discussion on how to incorporate imprecatory language in worship without being triumphalist.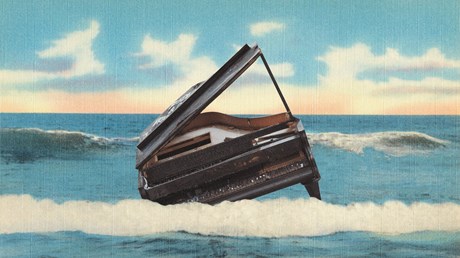 "Spiritual Enemies to be Encountered," one of the lesser-known texts written by Charles Wesley, urges the believer to persevere in the battle against "legions of dire malicious fiends" and "secret, sworn, eternal foes."
There's talk of spiritual enemies coupled with militarism that places Christ as captain and angels as the infantry in a cosmic war against "all hell's host." The figure of Christ is center, as conqueror and commander, but also as lamb and lion:
Jesus' tremendous name, puts all our foes to flight:
Jesus, the meek, the angry Lamb, a Lion is in fight.
By all hell's host withstood, we all hell's host o'erthrow;
And conquering them, through Jesus' blood, we still to conquer go.
There is a long history of militarism in Christian sacred song. From Martin Luther's "A Mighty Fortress" to Elevation's recent hit, "Praise," it's easy to find examples of lyricists using violent language and imagery to convey the weight of Christ's victory over sin and death.
But when it comes to songs that describe death and destruction, what framework should worshipers and worship leaders use to determine the difference between rejoicing in Jesus' triumph and careless triumphalism?
Elevation's "Praise" is an energetic anthem with an infectious chorus hook that has made it popular as a congregational song and as a sound clip on apps like TikTok and Instagram.
The song begins with the well-known line from Psalm 150, "Let everything that has breath praise the Lord." The song's first verse confidently expresses a commitment to praise God in all things, in all circumstances: …